Nooit meer verkopen! Wanneer je altijd op de verkoop gericht bent zul je niet snel iets verkopen, is de stelling in deze training. U heeft toch ook een hekel aan opdringerige verkopers? Aan ongewenste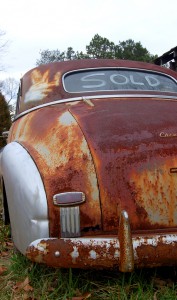 deurbellers? Van wie koopt u wel? Wie mag u wel iets aanraden als het nodig is?
Juist, dat zijn de mensen die u vertrouwt en waar u meer van krijgt dan dat ze bij u komen halen. In de training Stop selling, make friends staat het principe van The Art of Making Friends centraal. Een andere denkwijze die zowel in het dagelijkse leven als in verkoopsituaties haar vruchten afwerpt. Het is dan nooit meer verkopen. Immers als je zoekt naar waar je elkaar kunt vinden dan win je beide.
Nooit meer verkopen
Onderdelen van de training zijn:
Verplaatsing in de ander leidt tot meer kansen;
Nee, is de beste manier van een relatie maken;
Stop verkopen, start met fans maken;
Met andere woorden van opdringen naar helpen is het motto. Het bouwen van een duurzame relatie. We gaan voor het gevoel en niet voor het geld.
Na de training
in staat is om het verschil tussen geven en halen te benutten;
draait van verkoper naar vrager en liever nog gever;
leert de kracht van delen en vermenigvuldigen;
Kortom een compleet geheel als het gaat om niet meer verkopen en het maken van een win-win-win. Juist de toegevoegde waarde bieden is hier onderdeel van.
Praktisch:
Er zijn drie soorten training:
Powersessie van 1,5 uur, waarin inspiratie gebracht wordt over het kijken naar klanten en maken van fans
Workshop van 3-4 uur waarin het verdiepen in klanten centraal staat om nooit meer te hoeven verkopen
Training Nooit meer verkopen waarin het verkoopproces gekoppeld wordt aan het maken van fans en friends. Het principe van 9 keer nee en gesprekstechnieken worden hier in een dag in behandeld.
Meer informatie kan natuurlijk altijd persoonlijk opgevraagd worden. We nemen graag contact op.